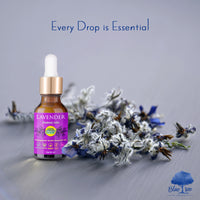 The STORY of Aromathérapie : A Rediscovery
On July 25, 1910, while working in his laboratory, René-Maurice Gattefossé (father of aromatherapy) gave birth to a new science after he badly burned his arm and was miraculously cured by the use of lavender oil. He was a chemical engineer who forayed into determined reseach and re discovered the world of Aromathérapie again for all of us.
full story and source

But the art of using Essential oils is as old as the Civilization itself. Ancient Egyptians have used aromatic oils as early as 5000 BC in cosmetics and ointments.

Read More Stories: Aroma Fables
Our Story
What are we doing at Blue Tree ?
We are bringing back the forgotten art & lost science of Aromathérapie through Blue Tree. After experiencing life changing benefits we have come to realize that Nothing comes closer to the sheer beauty & simplicity with which Essential Oils and fragrances solves some our most pressing everyday problems ranging from insomnia, headaches, mosquitoes, acne,bad vibes or just bad odor. We are here to share the best practices and uses of these drops of nature called Essential Oils.



Why Aromathérapie ?
"Healing begins with an aromatic bath and daily massage"
~Hippocrates (father of medicine)
Our Sense of Smell, in terms of evolution, is one of the oldest senses.
But ironically it is one of the most overlooked and often underestimated.
" For most living creatures and for mankind smell is one of the most important ways of interaction with the environment."
~Journal of Medicine and Life
(2009 Apr 15; 2(2): 196–198.)
That explains as to why,certain aromas, transports us to a trip into our memory lane.

"Nothing brings to life again a forgotten memory like a fragrance."
~Christopher Poindexter.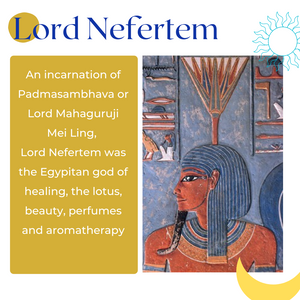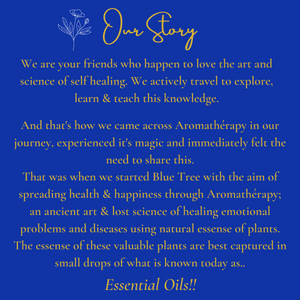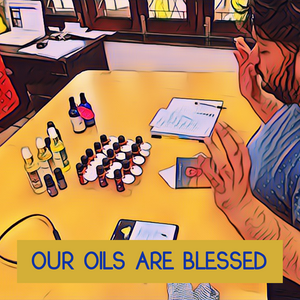 The product and its packaging. I still have the box with me, my experience with blue tree is always good. The price is reasonable and products are genuine
I am also using lavender oil and my favorite blue tree rose water must try product heavenly smell, it's actually a best toner I have ever used, goodbye to all those expensive toner collection that never suited me. Blue tree Rose water worked best for me.
#MustTry

Neha Jain
I had purchased the perfume Coachell from your outlet Blue Tree.
I am a genuine lover of perfumes.
So I tell you with 💯 assurance that the perfume had a unique fragrance which was long lasting and soothing too.
Loved the concept of mixing fragrances of premium perfumes and creating your own fragrance.
Great job
Keep it up
I am looking forward to a more range of fragrances from your outlet.

Sneha Maheshwari
Large collection, competitive prices....good choice..go for it

Akshita Kumar
I loved the essence of the aroma.It is really fantastic. It stays for long time. Would preferably love to use it again & again 👌👌👌Like

Ajit Kaur
Amazing fragrances.. loved the products😊

Nupur Lakhotia