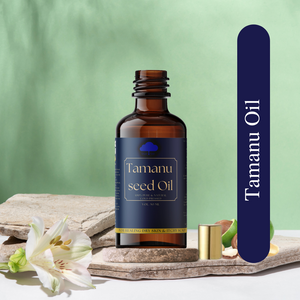 Tamanu oil is extracted from seeds that grow on a tropical evergreen called a tamanu nut tree.
Tamanu oil is an active ingredient used in many skin care products, including anti-aging creams. The oil is rich in fatty acids, which can help keep skin moisturized. It also contains antioxidants, which fight against damage from free radicals.
The oil's ability to promote collagen and GAG production also plays a role in anti-aging and skin regeneration.
Finally, tamanu oil may help prevent wrinkles caused by sun damage. A 2009 in-vitro study found that the oil was able to absorb UV light and inhibit 85 percent of the DNA damage induced by UV radiation